Finally, a zero-sugar, zero-carb option for hydration
Feeling great starts from within, and we believe healthy hydration is a key component to overall wellness. We all know how critical drinking water is, but did you know that there's a lot more to hydration than just plain water? This is where electrolytes come in.
Electrolytes maintain the balance between fluids in your body and help to keep you hydrated. But many people stay away from electrolyte-filled drinks or powder mixes because they usually contain a ton of sugar and other unnecessary ingredients. So we came up with our own solution... zero-sugar, zero-carb, zero-calorie electrolytes made with plant-based colors and flavors and sweetened naturally with organic stevia.
Ultima Replenisher's no-sugar, keto-friendly electrolyte powder mix works to replenish your electrolytes effectively (and deliciously) without the added sugar, calories, or artificial sweeteners. So, it fits perfectly into low-carb diets. Stay hydrated happily without sacrificing your health journey.
The Difference is Clear: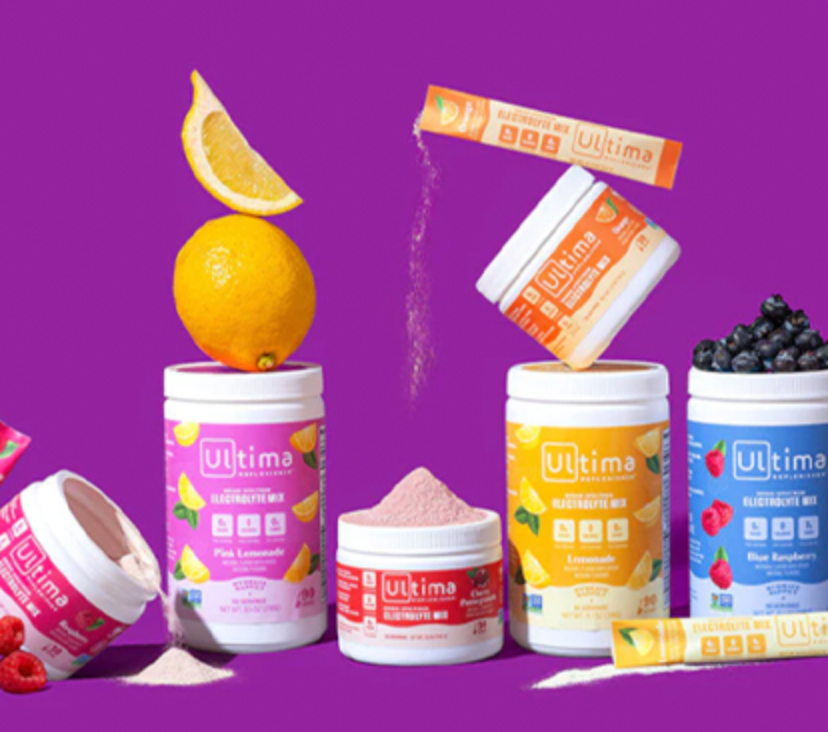 Calories
Carbs
Sugar
Sodium*
Magnesium*
Chloride*
Calcium*
Phosphorus*
Potassium*

0
0g
0g
55mg
100mg
78mg
65m
70mg
250mg
Liquid Hydration Powder
50
11g
11g
500mg

×

×

×

28mg

×
*Essential electrolytes
Give your body the nutrients it needs and the flavor it craves with none of the sugar, carbs or calories.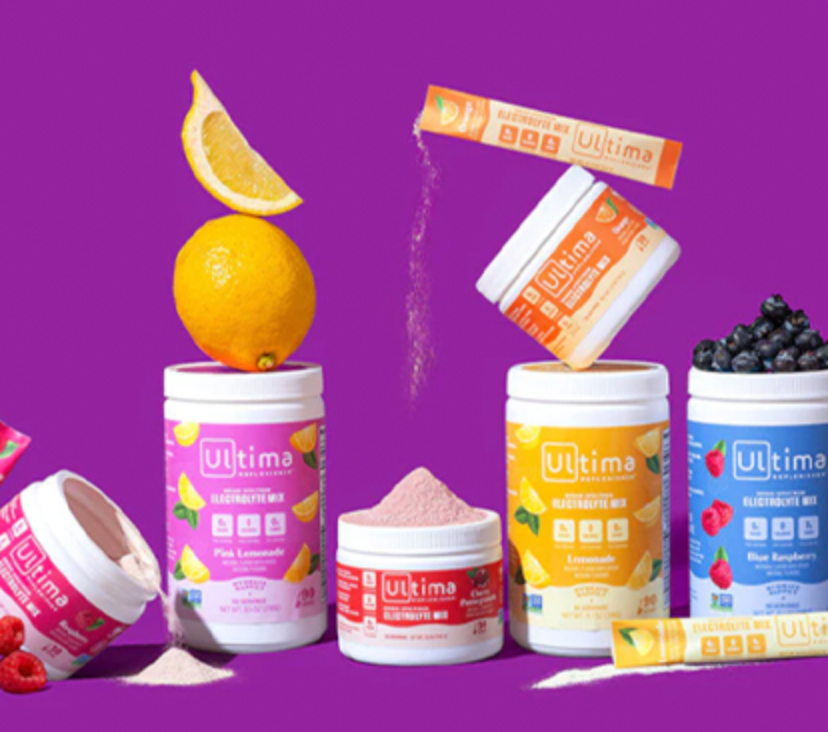 Shop Our Bestsellers
And as always, sugar-free!
Delicious Low-Carb Electrolyte Recipes



What People Are Saying
Staying hydrated can be hard. It's tough to tell when your body needs more water. For me, my go-to is Ultima Lemonade or Coconut Piña Colada mix. Tastes great! Stay hydrated without the sugar, artificial sweeteners, flavors and dyes.

@merejune
Simply put - I trust this product! I have a crazy sweet tooth, but as a professional athlete competing in a physique competition, sugar is not one of the main ingredients I want in my diet! Ultima has been curbing my sweet tooth aince 2015.

@jaclynnyc
Spending all day with two littles can leave me extremely busy. Whether it's doing arts and crafts, changing diapers, or making lunches, I'm needed just about all day! Keeping myself a priority can get really difficult and that includes drinking my water. Thankfully Ultima understands moms need that extra boost to keep us hydrated and on the go!

@caitlin_gradl
Every single flavor of Ultima Electrolytes Hydration are delicious. They're not too sweet, perfect to drink day or night. I usually drink two or three a week or more if when after exercising my legs cramp up

@Lilia_R
Why You Need Electrolytes on Keto
People love the keto lifestyle ... and for good reason—it has helped millions of people feel and look their best. Unfortunately, one of the side effects of the ketogenic diet is an electrolyte deficiency, which can leave you feeling things like brain fog, nausea, dizziness, and fatigue.
If you've ever been on keto or any low-carb diet, then you know that these symptoms are often referred to as the keto flu (it's not actually the flu, but it is an unofficial term that is used to describe these symptoms). So why does this happen? Your body is basically losing more fluids than usual. When you stop eating carbs, your body actually taps into glycogen stores (which are stored with excess water), causing your kidneys to actually flush out more electrolytes.
The bottom line is that if you want to be successful in your keto journey, you're going to need to replenish your electrolytes with a supplement that supports your sugar-free lifestyle! This is where Ultima Replenisher comes in. Our sugar-free electrolyte powder mixes work to replenish your electrolytes without the added sugar or carbs.